DATA ROVER DATA GATE

Advanced Data Exchange
and Tracking for the BUSINESS



Share business data in/out of the company SAFELY
Data Gate provides the company with an advanced data exchange and tracking system exclusively designed for the business guaranteeing both functionality and unprecedented security. The solution includes configurable data cleaning technology that automatically deletes the oldest files from the data share thus preventing storage wastage and potential data leakage. You can automate the "share life" period such that information is only made available to the recipient(s) for a given window of time so ensuring control that nothing is left lying around.
In-built Data Policy definition tool
The system also features a storage/user quota management tool whereby staff work only with a set amount of disk space for a given period of time so as not to affect the resources allocated to others. It also offers an effective "data policy" definition system, which allows you to establish which types of files can be shared and to set limits on the size of the files to be exchanged.
AD and user privileges
Data Gate integrates seamlessly with the corporate Active Directory infrastructure, permitting you to define usage/user privileges directly through AD groups. This means you choose who can use Data Gate and with which level of authorisation by appropriately configuring Active Directory.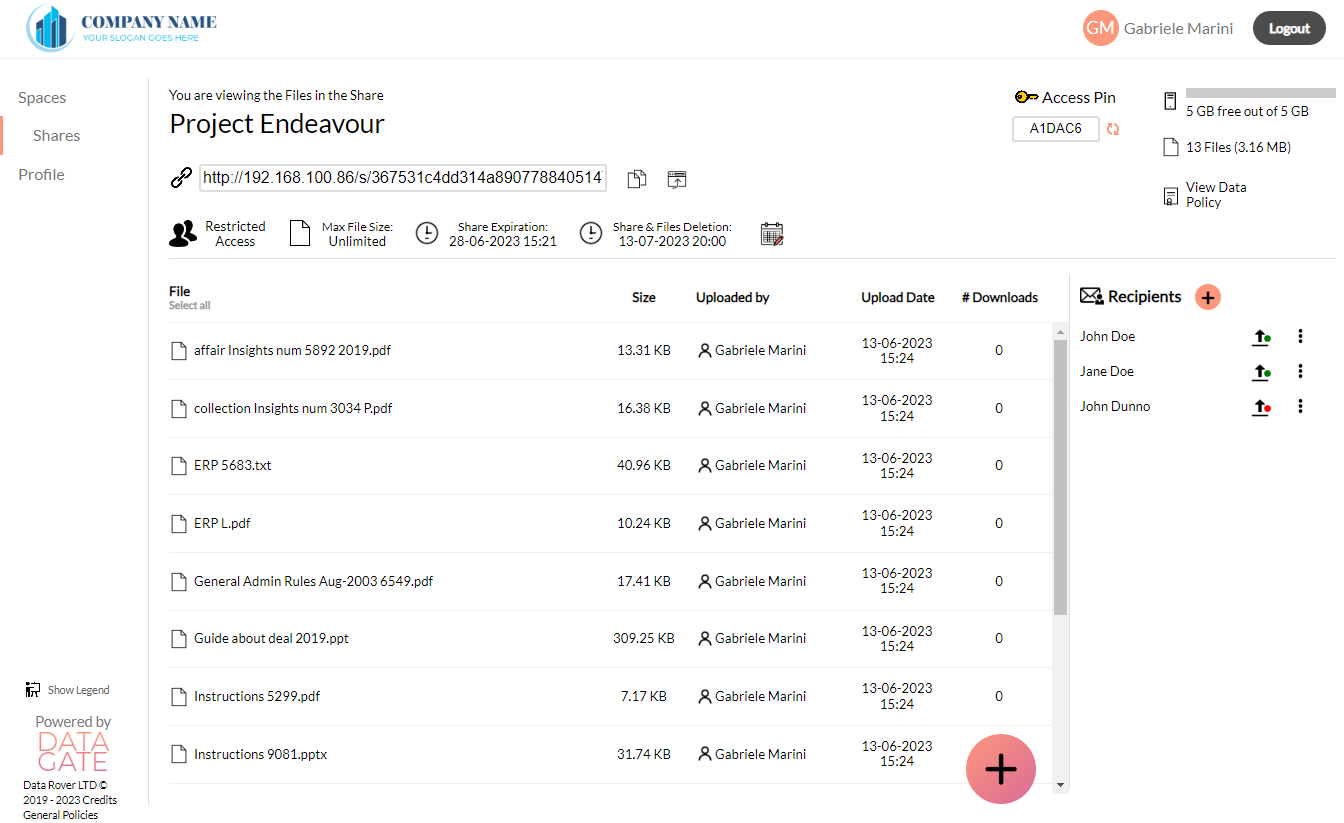 Common Use case
Among the most common use cases involves a sender within a "trusted" environment, such as the corporate environment (Intranet), and an external recipient in an untrusted public environment (Internet) needing to share, or work on, business documents. Thanks to Data Gate, these two subjects can exchange files in total safety.
Track what files go in and out, and limit for how long
The solution boasts a powerful internal auditing tool that allows you to trace all the actions performed within the Data Gate environment, ensuring the transparency, traceability, and life cycle of the information being exchanged.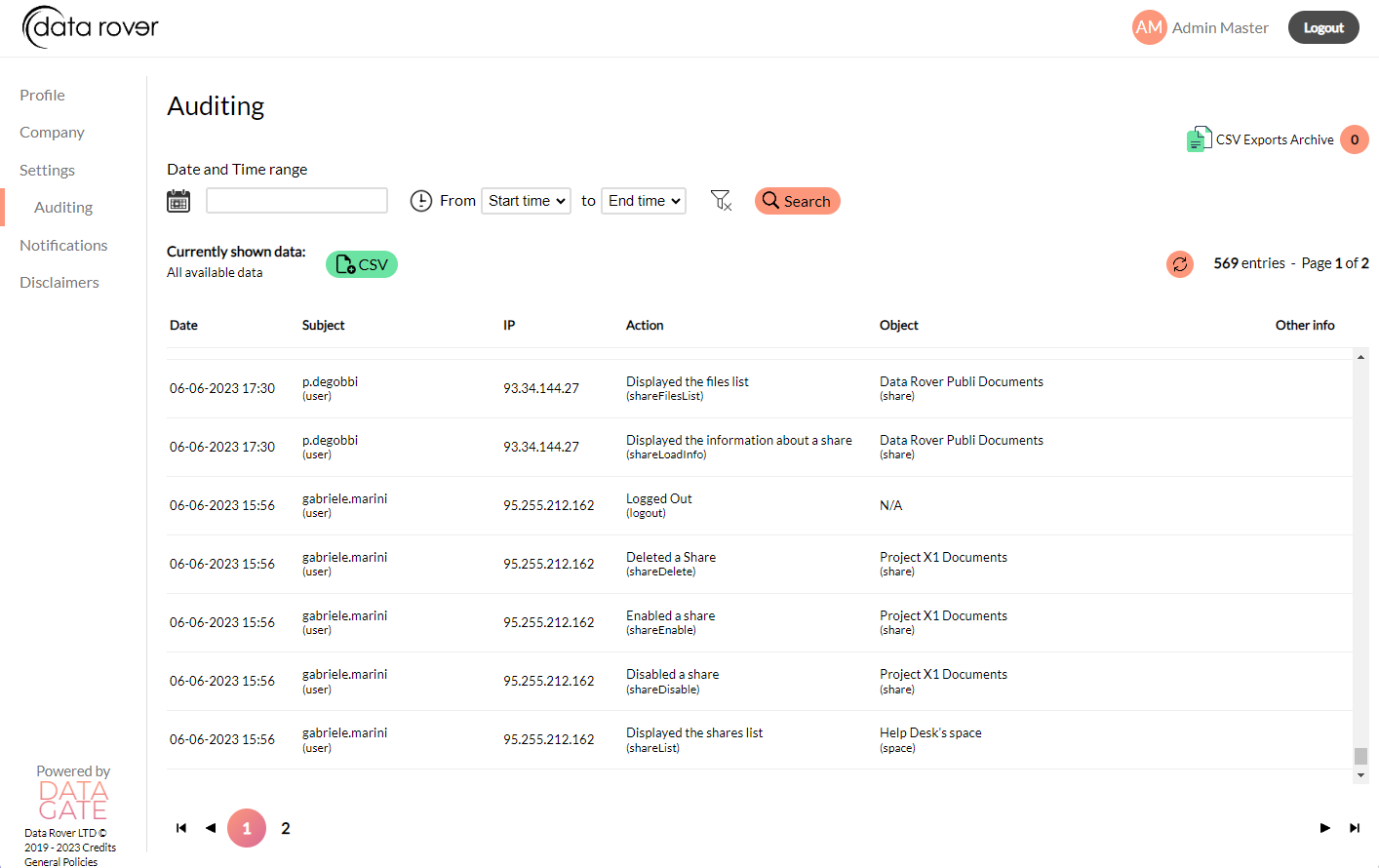 File Sharing for Professionals