DATA ROVER EXPLORER
Discover and Manage
Data Rover focuses on optimising the storage resources usage and reducing costs.
Understanding what data users have, where it is, what is used, what has been abandoned, what is junk, and how users behave are all key factors in improving efficiency and gaining control over the organisation. Set a target corporate Rating.

Data Rover helps you eliminate the "Dark Data" and the risks involved:
Forbidden Files

Duplicate Files

Old Files

Abandoned Files
On average between 35 to 60% of file systems contain useless information.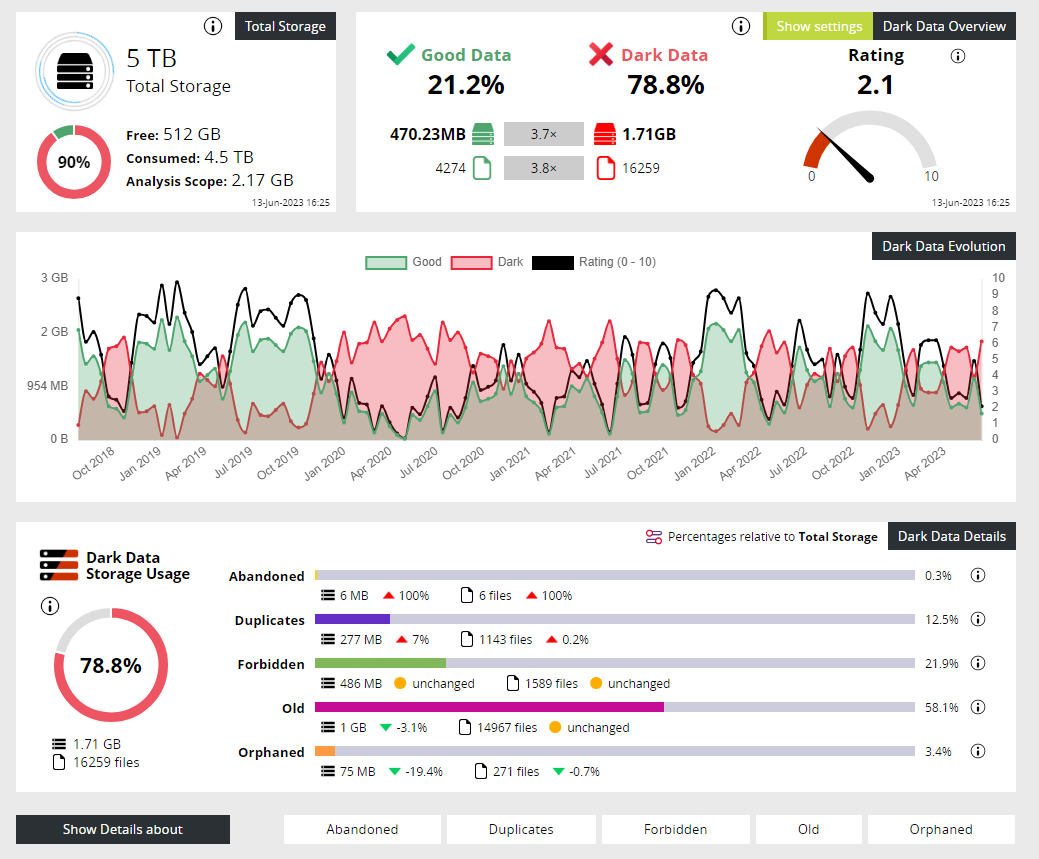 DATA SCREENING

Apply a corporate data policy on what is acceptable, permissible and accessible thru our Data Screening and Effective Permissions.
Regularly update the users on their personal storage usage so they can contribute in keeping the storage systems clean and efficient.
Monitor your user behaviour from offenders to areas that need investment.
A tidy managed storage is an efficient storage. You also reduce the attack surface for data breaches and misappropriation. The cherry on the cake is faster backups and reduced management time!